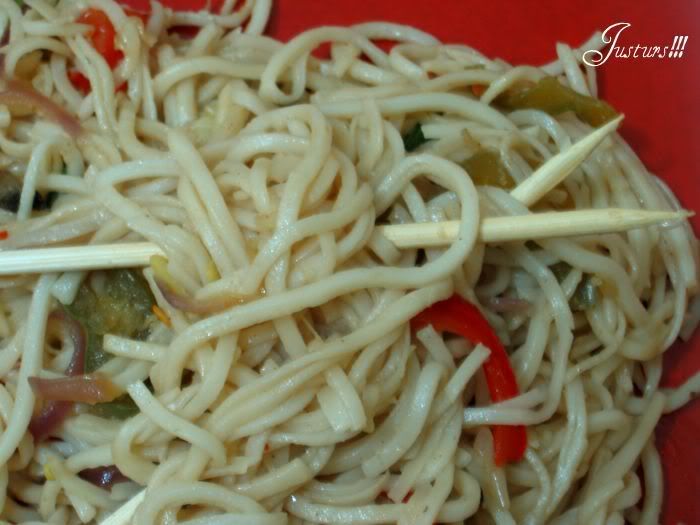 Ingredients:
plain noodles - 1 pack
red bell pepper - 1 thin sliced
green bell pepper - 1 thinly sliced
spring onion - 1/2cup
red onion - 1/2 cup thinly sliced
salt - reqd
soy sauce - 2tsp
green chilly sauce - 2tsp
tomato sauce - 2tsp
Preparation:
~cook noodles in large pot of boiling salted water.
~Drain the noodles and add cold water, then drain again so that the noodles don't stick to one another.
~Now take a pan, add 4 tbsp oil, and saute the chopped onions and bell peppers till they become soft and glazed.
~Add the spring onions and toss well. Add salt, soy sauce (adjust spices),chilly sauce, tomato sauce and mix well.
~Gently add the noodles and mix.
~Garnish with some chopped spring onion greens and serve hot!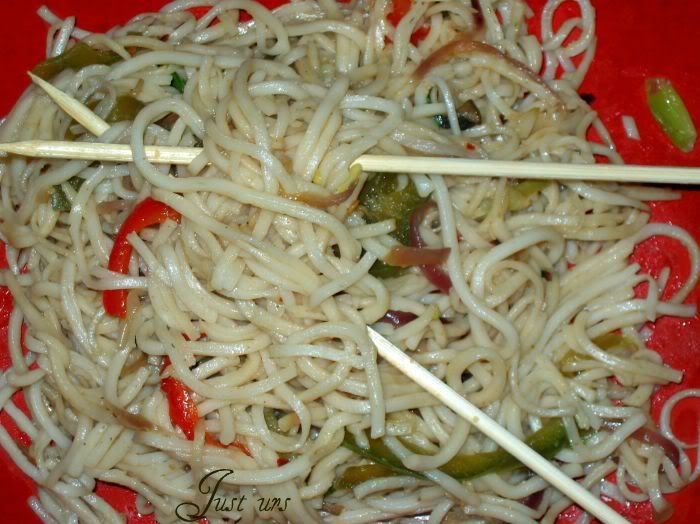 sending this entry to
recipes for rest of us
event hosted by siri and
one page cookbook