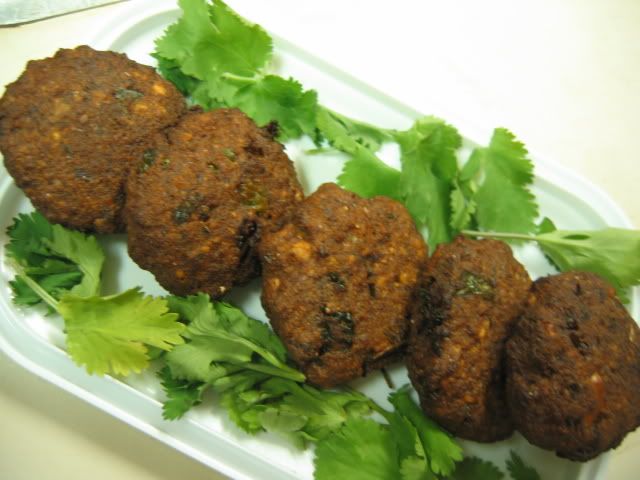 Ingredients:
vazhaipoo/plantain flower - 1cup
Thoor dal – 2tsp
moong dal - 2tsp
Gram dal – 1cup
Urad dal – 1/4cup
kadalai – 1/4cup
red chilly – reqd
Ginger – 1pc
garlic - 3pods
Onion
Coriander leaves
Salt
Method
:
~soak all dal for 1hr.
~then grind Ginger + red chilly + garlic first.
~then add vazhaipoo, dals, salt and grind. (Coarse paste)
~add very little water while grinding.
~then add Onion , Coriander leaves.
~then dumplings of the mixture and deep fry it in hot oul
~vazhaipoo-kadalai vada ready.
Serve hot with chilli sos or pudina chutney