For Papdi:
All purpose flour/Maida - 1/2 cup
Rava/semolina flour - 3 tsp
Salt - to taste
Water - required
Make a soft dough out the above mentioned ingredients, just finally add 1 tsp of oil at the last to kneed everything together. Close the kneeded doughed and keep it aside for 1/2 an hour.

After 1/2 an hour, make rotis of it, pierce the roti all over and diagonally cut them into pieces.

Then fry these pieces in medium flame and keep it aside.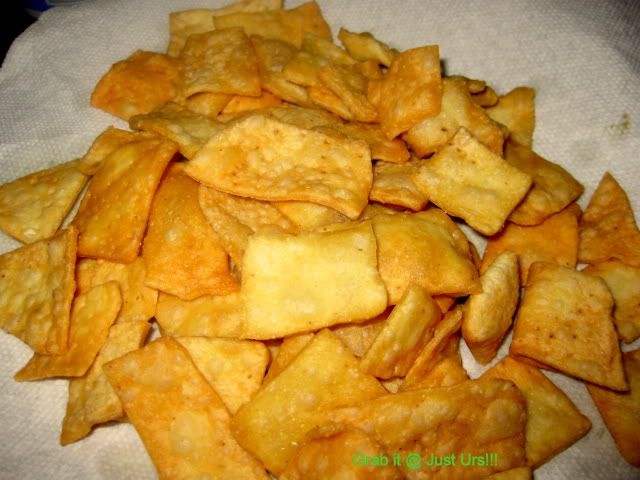 For chat:
Potato - 1 boiled


White channa - 1/2 cup boiled with salt.
Green chutney
Mint leaves - 1/2 bunch


Corriander leaves - 1/2 bunch


Green chillies - 2
Roast and grind following ingredients:
Cumin seeds - 1/2 tsp


Corriander seeds - 1 tsp


Tamarind - 1/4 tsp
Roast the above ingredients and keep it aside.
Mix these roasted ingredients with corriander leaves, mint leaves and green chilles and ground it to a fine paste.
Sweet chutney:
Tamarind paste - 3 tsp


Jaggery - 1/2 tsp


Chilli powder - 1/4 tsp


Cumin powder - 1/4 tsp
Make a thick paste of tamarind paste.
Now add some water to the paste to it and boil with jaggery, chilli powder and cumin powder on the stove top
Once it reaches thick consistency, remove it from flame and keep it aside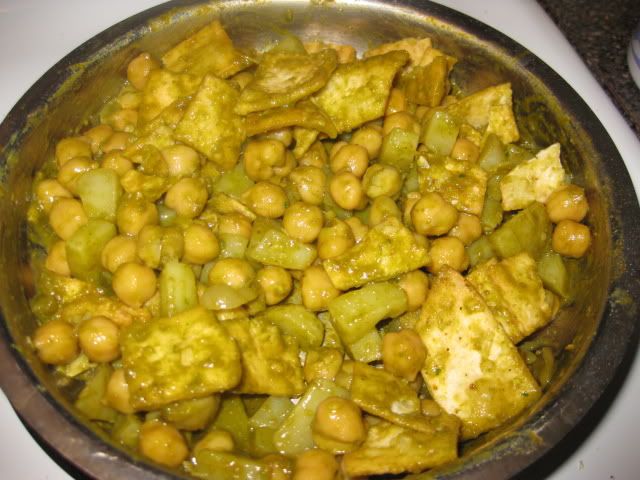 Final touch:
Dice the boiled potato to small cubes.
Mix them with boiled channa.
Add required amount of green and sweet chutney to it. Mix well
Now add the 1/2 amount of the fried papdi's to it and set it aside for 15 min.




When serving, add 2 tsp of finely blended curd on top of it, sprinkle some chat masala,pepper powder, with few fried padi's.
I am sending this recipe for Lucknow Cuisine contest hosted by my friend Lavi of Home cook Recipes.