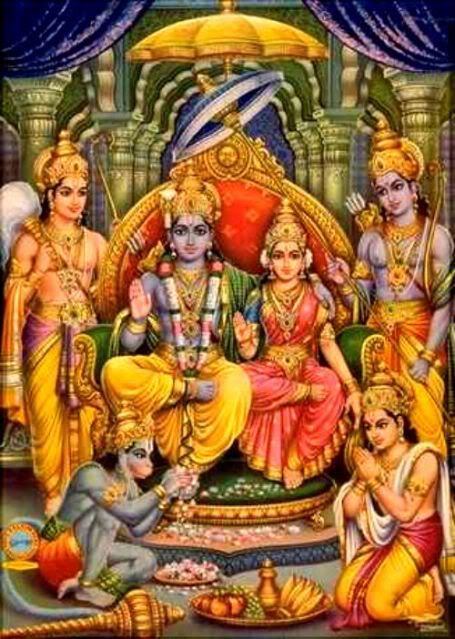 "Sree Ram Jaya Rama Jaya Jaya Rama"
Rama Navami
is celebrated today
April 3rd 2009
. Celebrations begin with a prayer to the Sun early in the morning. At midday, when Lord Rama is supposed to have been born, a special prayer is performed.
Just chanting the name of Lord Rama will bring joy and prosperity in your life. Seventh avatar of Lord vishnu is "Ram Avatar". This avatar was taken my lord vishnu to show the human being, how an ideal husband, king, Brother over all a human should be.
So follow the foot Prints of Rama prosper in your life. Lead your life as a Ideal human being.
The syllable 'ra' comes from the eight-lettered mantra of Narayana and the syllable 'ma' comes from the five lettered mantra of Siva.
Thus the word Rama combines in itself the life-giving letters of the two most important mantras of the Hindu religion.
Rama Navami at my place:
Morning prayers by chanting "Sri Rama Jayam" 101 times in front of lord rama.
Mid afternoon offered Milk and sweet for the lord and Performed Deep arthana.
Evening prayers with deep arthana chanting Sri rama 101 times
For Prashadh i prepared karkandu/sweet candy pongal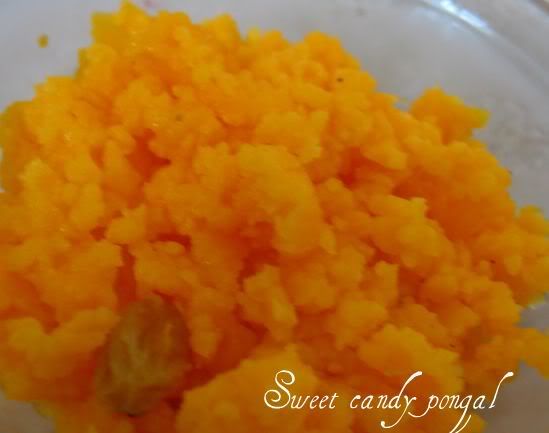 Ingredients:
Raw rice/Pachai arisi - 1 cup
Moong dal - 5 tsp [Optional]
Ghee - 5 tsp
Dry fruits/nuts mixed - 5 tsp
Milk - 1 cup
Cardamom - 4 powdered
sweet candy/Karkandu - 1 cup [powdered]
Method:
~Dry roast moong dal just for 2 min and keep it aside.
~Wash the rice and keep it aside.
~now boil water thick bottom vessel then add rice and dal.
~Rice and moong dal should be very well cooked, should reach semi solid consistency.
~now add the powdered sweet candy and 2tsp ghee mix well, keep the flame in sim.
~then add cardamom and mix well.
~In a separate pan, heat the ghee - add the all the dry fruits and nuts once they turn golden brown add to the rice mixture.
~sweet candy pongal ready.
Offer it to the almighty with full heart and thank him for all support he is providing us through out our life.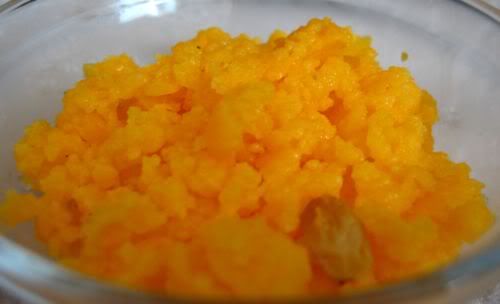 I pray lord rama on his birth day keep this world in peace and shower prosperity to all living creatures.
"Sree Ram Jaya Rama Jaya Jaya Rama"